FILTER BY:

Back To Basics of Being A Born-Again Christian
Our birthing process when we were new Christians will influence our walk with Christ.
Are we doing everything we can to set up a new Christian for success in their Christian life?
And for us who have been years as Christian—have we been properly birthed when we were new Christian babies?
There is a biblical four-step process to complete the birthing process. The basis of this sermon series is on the passages of Hebrews 5:11-6:3 and 1 Peter 2:1-2. This sermon series is for the soon-to-be or new Christian, as well as the seasoned Christian. As a new Christian – you will have a clear understanding of what is involved in entering into a life in Christ. And as a seasoned Christian – you will learn which of the four-step process which you may have missed; you will also learn how to help a new Christian to have a proper start in their Christian life.

Our 5 Core Habits
A habit is an acquired mode of behaviour that has become a subconscious act, one that comes so natural. In this series, we'll go in depth into the five core habits for us at DUMC: honour, humility, be real, pass-it-on and fun. We would want to understand each of these habits and learn how to live out these behaviours.
How do we then apply these habits to influence the way in which we relate to one another? We do so by honouring God and one other, in humility, by being real and having fun while doing so, as well as remembering to pass-it-on as we become more Christlike – that being our end goal.

FORWARD2017
We begin 2017 with the annual FORWARD sermon series. The first sermon will be delivered at the Combined Worship Celebration on 7/8 January, where DUMC's six congregations will gather to hear the heart and vision that the Lord has laid upon our Senior Pastor. We will continue the series by looking at our emphasis as Christ-followers. And end the series with the DNA of DUMC: Being a Cell Church and the Church as family.

PROCLAIM2016
DUMC Christmas Events

I AM - Series II
Seven times in the Bible; John described Jesus' "I am" with a metaphor—The bread of life, The light of the world, The resurrection and the life, The good shepherd, The true vine, The gate, and The way, the truth and the life. Who is Jesus? What does it mean to follow Jesus? How will that affect who we are and what we do?
Learning about who He declared as "I AM" would change the way we look at life on earth, and for eternity.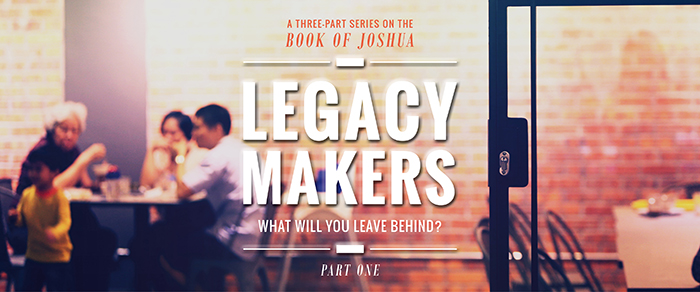 Legacy Makers
Moses left an indelible mark in Joshua's life - Joshua watched how Moses lived his life as Moses followed God, and learnt what cost Moses from entering the Promised Land… We are stewards of what and who God has entrusted to us. Whether we are intentionally mentoring another person; someone is being influenced by observing how we live our lives. Being good stewards, we must take this privilege seriously by being intentional in leaving our legacy to the next generation - What have we been given, and what will we do with it the rest of our life?
The Four Things Needed To Love People
Most of us know of God's greatest command – Love God, love people. How do we put "Love God, love people" into action? What does it look like in your family, office, school, community, and church? Ultimately, we ask, how does Jesus demonstrate love to people and how can we follow Him to do likewise.