GOLDEN CLUB
Connecting the young-at-heart from age 50 and up
At Golden Club, our senior generation can connect with one another, building friendships and enjoying fellowship in their golden years. The Golden Club team has created many programmes to cater to our senior generation. Whether it's singing, dancing, eating, travelling or catching up, there is never a dull moment in Golden Club.
Golden Club is open to Christians and non-Christians. Many have testified that they found joy, kindness, love, care and warm friendship here.
GOLDEN CLUB MONDAY PROGRAMME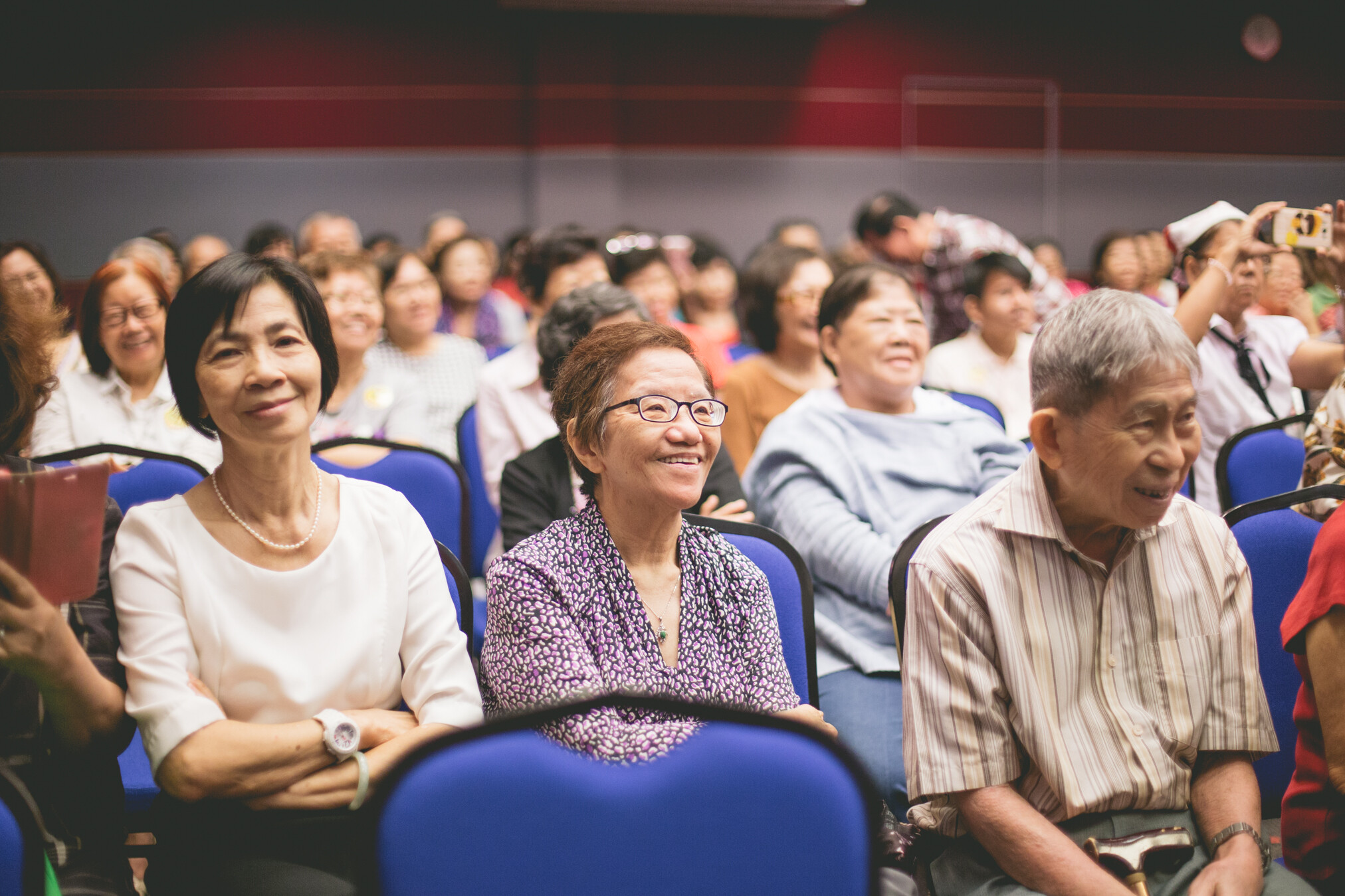 When: Every Monday (except Chinese New Year and Christmas – for 2 weeks each festivity)
Location: Dream Centre Hall 3
Schedule:
Concurrent Activities
9 am-10 am: Praise Dancing
10 am-10:30 am: Line Dancing
8:30-10:30 am: Art Class
9 am-10:30 am: Harmonica Class
Together
10:30 am-11 am: Worship
11 am-12 pm: Sharing
12 pm-1 pm: Lunch
1 pm-3 pm: Happy Hour Singing (every Monday)
1:30 pm-3 pm: Choir Singing (every 1st and 3rd Monday of the month)
---
WEDNESDAY CELL GROUPS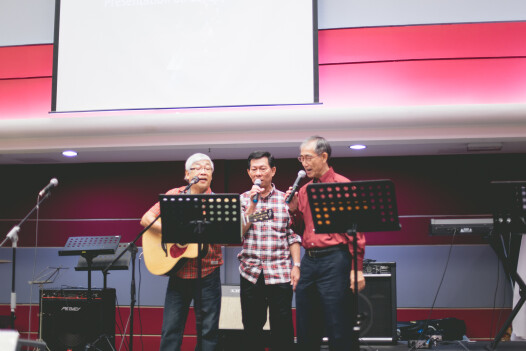 At DUMC, our core unit is the Cell Group. Through Cell Groups, the senior generation can foster deeper relationships among each other while exploring faith and life relevant to their age group. There are currently 6 Cell Groups in the Seniors Cell Groups.
When: Every Wednesday (except Chinese New Year and Christmas – 2 weeks break for each festivity)
Location: Dream Centre Hall 3
Schedule:
10:30 am-11:30 am: Worship and Word (together)
11:30 am-12:30 pm: Sharing and Prayer (in the individual Cell Groups)
12:30 pm-1:30pm: Lunch
1:30 pm-3 pm: Ukulele Class (together)
Parking Information:
You can park your vehicle at Dream Centre on a first-come-first-served basis. If there is no more space, do park at our neighbouring premises. More information here.
OTHER ACTIVITIES

FESTIVE GATHERINGS
There are three main festive gatherings that our Golden Club team organises from year to year:
Chinese New Year
Mooncake Festival
Christmas

GROUP TRIPS
For the ones who are more adventurous, our Golden Club team organises group trips to nearby locations and regions as well.

FOOD BANK
While enjoying the fellowship, our senior generation aims to give back to the community. The art created by our senior generation are for sale. All art sale proceeds go towards the Community Excel Services' Food Bank.
For more information about Food Bank, click here.
---
---
Connect to other communities and ministries