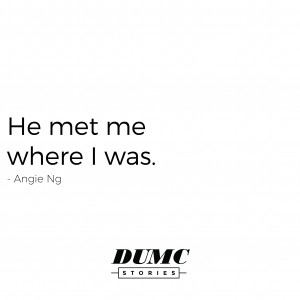 One day during pre-prayer, the leading pastor released a prayer on woundedness. In the midst of fasting and praying the week before, I'd gone through a very hurtful encounter. Tears of comfort started to flow as I felt God knew what I went through.
Celebration went on. Before the closing prayer, a girl seated next to me tapped me on the shoulder and told me that she felt the Lord wanted me to know that He would meet me where I was, and prayed for me. I felt so much delight with the word she shared and was very thankful that she was brave in sharing a word of wisdom over my life.
With the joy of being assured from God, I continued to fast and pray! All glory to God!
Your Story. His Glory. Share your story here.