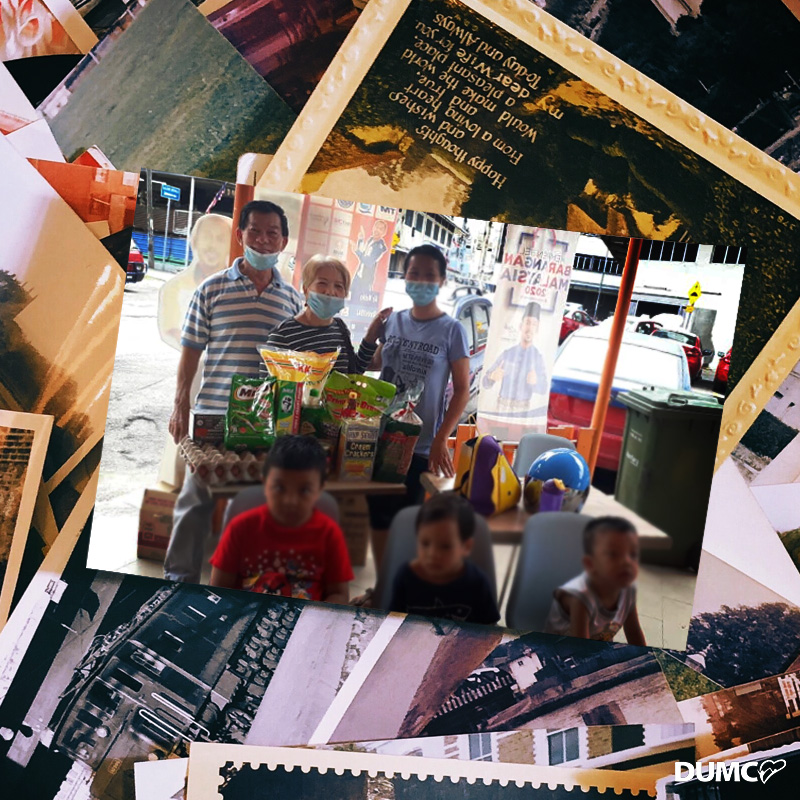 DUMC STORIES: RICHARD YEO
As part of our CG's IMPACTNow initiative, in September 2020, we decided to adopt a Myanmarese refugee family from the Falam Chin tribe. We decided on this initiative as it makes it more meaningful for us to be able to sow into the marginalized on a continued basis as compared to just paying a one off visit to the old folks home. Someone then referred me to this family whom I paid a visit to earlier and saw the great need they had, with my own eyes.
A little about this family, Mang & Kim are the parents to two young sons, aged three and five. They live in a rented room in an old shop lot in Jalan Tepian, Loke Yew, KL. As is true of many foreign and local workers under our current economic climate, Mang had lost his job because of the Covid-19 pandemic. Thankfully, Mang managed to secure a part time job in a car spare parts shop that pays him RM45 a day. He works for about an average of 20 to 24 days a month. A large portion of his salary goes to paying the room rent of RM350.00 per month. It was heart-wrenching to see his 3 year old son, Dennis, a dysmorphic suffering from a string of health conditions (including Noonan Syndrome, ASD Secundum, and Bilateral Undescended Testis).
While their 5-year old, Ian, seems healthy, he is not enrolled in a school because of their financial situation. This family transited into Malaysia with a UNHCR card for repatriation to the United States of America. But due to the Rohingya human rights issue in Myanmar, the nation was placed under sanction by the US; which then affected their repatriation status as their cards were withdrawn. Mang had reapplied several times to be reinstated but their current situation in Malaysia looks bleak and less hopeful.
Our CG was moved to assist and decided to start a monthly cash collection for the family's daily needs. About 20 of us contribute about RM20 a month to help this family out. We are now going into our third month of blessing them with the ration of food packs and allowances. We are grateful for DUMC's Social Concern & Community Development Department (SCCD) that we could refer this family to as well. SCCD had approved a monthly RM350.00 cash subsidy for 6 months for the family.
Our cg will constantly monitor the family and their situation. If you are reading this, we invite you to join us to be a blessing to this family too or to another family that we can connect you to. Truly there are so many others who can be blessed by our simple act of kindness and generosity.
I am truly grateful to God for the hearts of my CG members who would come around to help this refugee family out, with the little we can do for them at this juncture of their lives.
All glory to God!