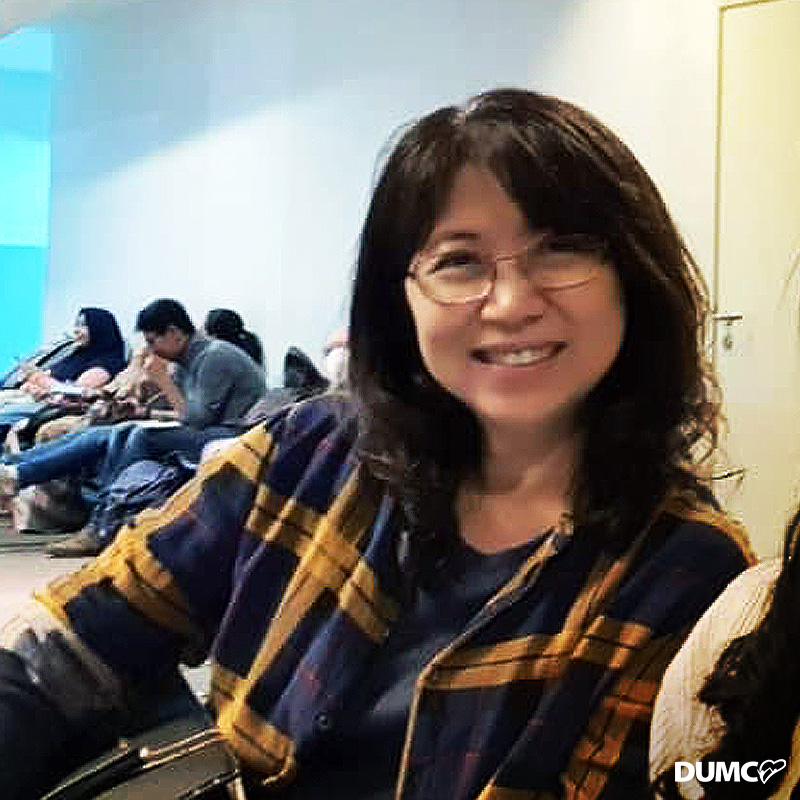 DUMC STORIES: STEPHANIE LIM
Our loving Father in Heaven did not leave me behind. At the close of 2019, I dedicate myself to the Lord, and prayed for the Holy Spirit's guidance to enable me to better serve the Lord. My thoughts were perhaps a wider scope of support work at the Ministry I am currently serving at DUMC. The Holy Spirit prompted me through an inner voice within, to join a CG (Cell Group). I prayed and asked the Lord to guide me to a CG.
A few days later, an inner voice gave me a name, a friend at DUMC who had invited me many times to her CG before, but whom I have not bumped into for more than 3 months. So I prayed to the Lord, "Lord, if I see her the following day at our church celebration on Sunday, then I know it is Your choice for me, and I will follow your will."
Lo and behold, she literally appeared right in front of me during the Sunday Celebration. My first CG meeting was on January 10, 2020. From then till now, my wonderful brothers and sisters, have been helping me to understand God's Word better, to draw closer to God. They have become a constant spiritual encouragement to me. I was puzzled then as to why He would guide me to a CG when I had asked Him how I can serve Him with a wider responsibility.
Two months after starting with this CG, the first answer came. When MCO started, I experienced anxiety. I was concerned about my family, my loved ones and my own life. But CG continued on Zoom. The prayers and worship session during our CG meeting, the guidance from our CG Leader and my brothers and sisters; all these encouraged me to grow more intimate in my relationship with the Lord. Soon I felt at peace even during the MCO when many had anxiety about Covid-19. I now wake up every morning thanking God for not leaving me behind.
The second answer came whilst I was reading Ephesians 5:15-20 one morning. Following a reminder from Pastor Chris in one of his nightly devotions, the Holy Spirit prompted me to move to the verses above. He led me to Ephesians 5: 8-14. Verse 8 says "For once you are in darkness, but now you are light in the Lord". And verse 14 says "This is why it is said, 'Wake up, sleeper, rise from the dead, and Christ will shine on you.'" I begun to understand that in order to serve effectively, Christ would need to shine on me. When I serve Him, I need to know Him, know His Will and know His Word. How can I truly share Jesus with others if I am not sufficiently grounded in His Word; if I fail to see what pleases Him; if I fail to understand His Will for me.
I am now registered for BMEW (Baptism and Membership Encounter Weekend) and am looking forward to it!
The Lord, is indeed sovereign. And I Praise Him for speaking to me and for leading me to a CG!