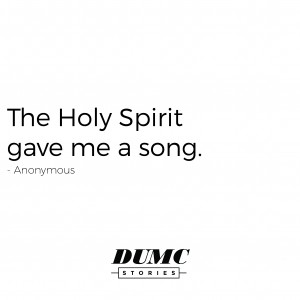 DUMC STORIES: THE HOLY SPIRIT GAVE ME A SONG
During one of the sermons from the Holy Spirit series, Pastor Chris said that aside from asking the Holy Spirit for the gift of tongues, we also shouldn't be afraid to ask for any other good gifts and desires we might have. I have always wanted to write a song for the Lord, so I asked the Holy Spirit to help me compose a song.
The words "we are small" came to me, and I didn't know why, but then God revealed to me that it was linked to the story of the boy who had five small loaves of bread and two small fish; that we are small! That was the start of the first song I wrote. Since then, I have written a total of five songs! Praise God.
Praise God. Edify others. Share your story here: bit.ly/dumcstories